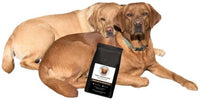 HAVE A CUP AND HELP A PUP
Now you can drink delicious, fresh, roasted-to-order coffee and make a difference in a dog's life.
Millions of dogs are mistreated or stuck in shelters. We are saddened by this and want to do something to help.
As a result, Harvey Coffee donates a percentage of profits from coffee and mug sales directly to dog rescue organizations.
Shop Now and Help the Pups
What do our customers have to say about Harvey Coffee?
Ordered my first bag of Harvey Breakfast coffee and it is great. A real smooth blend that I like for breakfast. Ordering was easy and delivery fast. And the best part is that part of the cost will go towards dogs getting the help they need. Will be ordering again.

Mary Ann M.
This coffee was so smooth. We grounded it ourself and it tasted very fresh. The delivery was quick as well and we were so happy to know that while we were drinking the coffee... it was helping support pups:)

Ana L.
Received as a gift. Absolutely love Birdie's French Roast! Smooth and rich in flavor! Say goodbye to ruff mornings!

Hannah O.
Coffees with K-Cup 12-Packs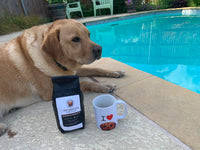 Join the Harvey Coffee Club, Never Run Out of Harvey Coffee, and Continue Supporting Dog Rescue Orgs. Plus you'll get Free Shipping on all order sizes and receive a free bag of coffee.
Have your favorite Harvey Coffee automatically delivered as often as you'd like and get FREE SHIPPING on every order.
Better yet, first time subscribers get your second bag in the subscription cycle on us. 
Find Out More